Fall 2017 Events
Pizza & Parking
On Tuesday, November 7th, Student Government and Transportation & Parking Services, came together to engage in an open discussion regarding the current and future status of parking on campus while enjoying pizza! Transportation & Parking Services presented on the issue of parking and hold an open Q&A discussion for students to bring forward any concerns. The presentation and questions discussed can be found here: https://www.csuci.edu/publicsafety/parking/faq.htm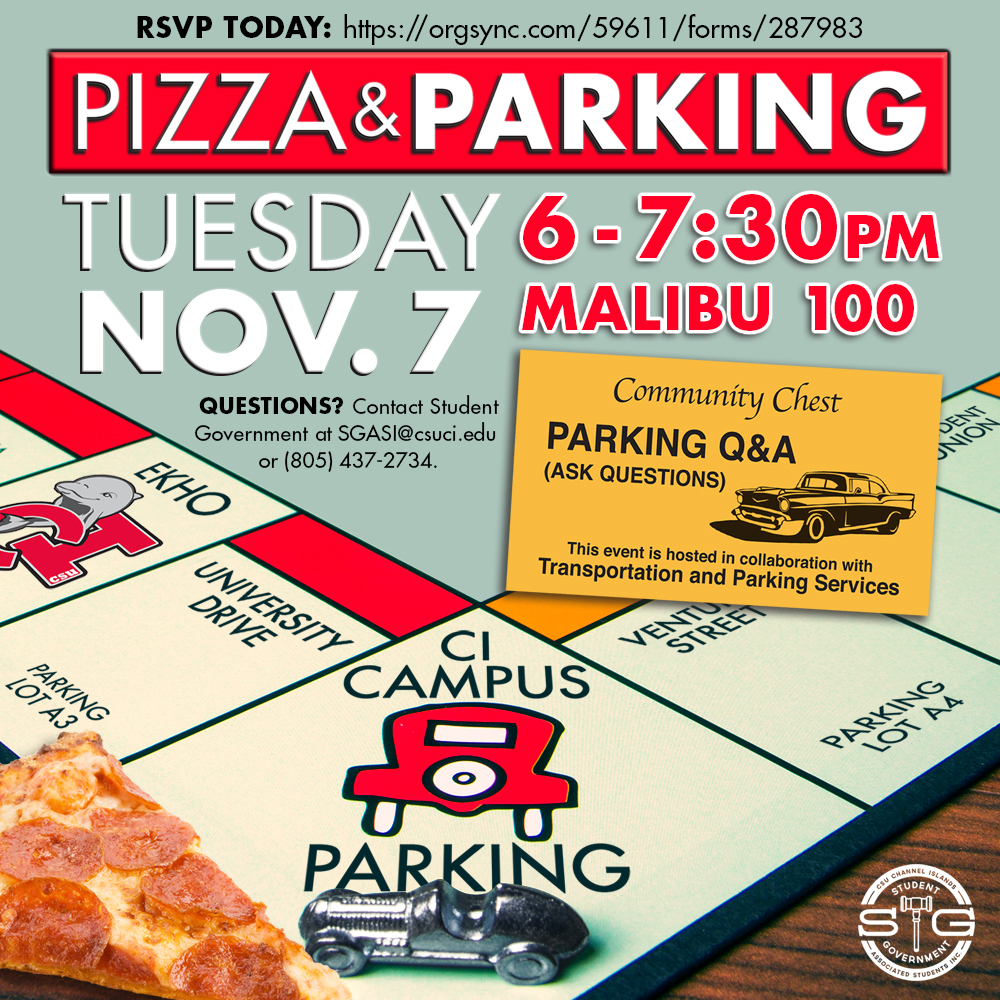 Smooth Talk with Doc
On Wednesday, October 25th, Student Government and our Vice President of Student Affairs, Dr. Sawyer, will come together to create an opportunity to ask Dr. Sawyer questions and get to know him better. Student's that attend this event will have the opportunity to enjoy smoothies with Dr. Sawyer! This event will be held in the Student Union Treehouse Courtyard from 1:00pm - 2:00pm!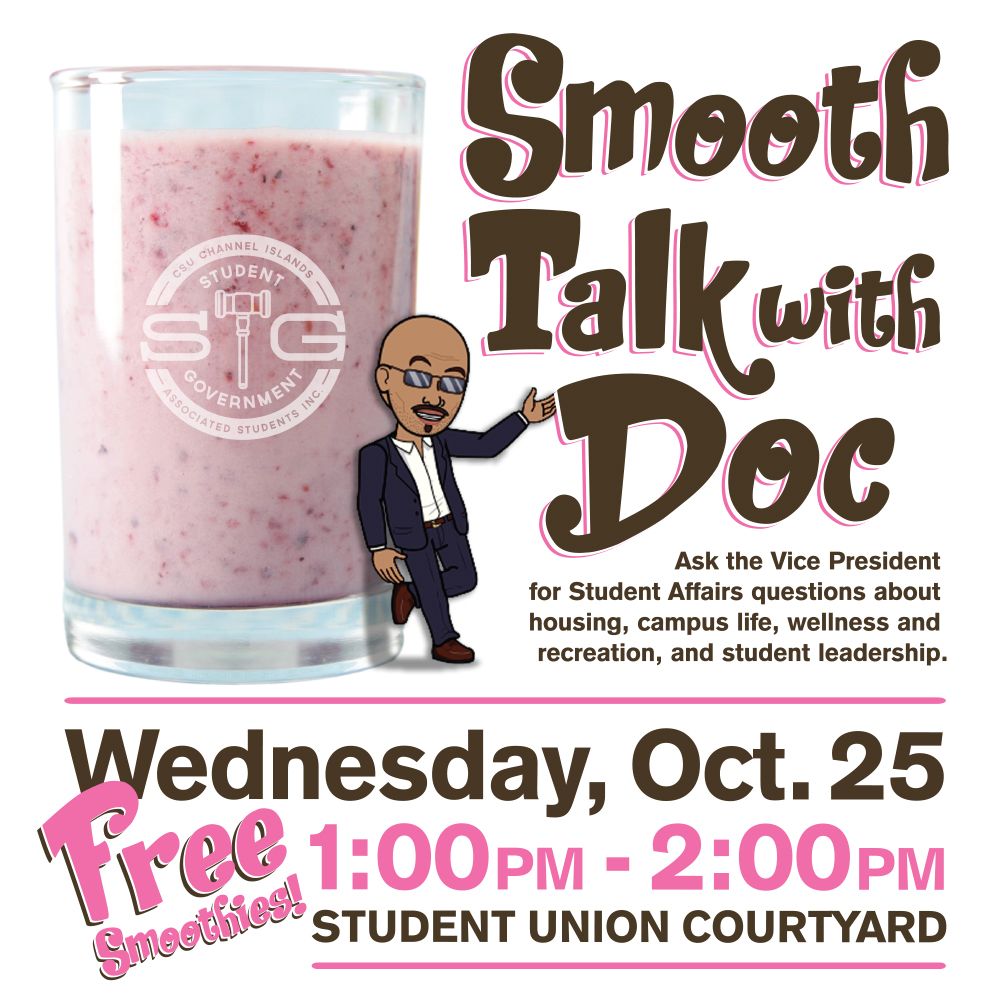 Active Shooter Event
On Tuesday, October 17th from 6:00pm - 7:30pm Student Government and the Police on campus will come together to create a training for the CI community to be prepared in the case of an active shooter being on campus. This event location is Bell Tower 1602.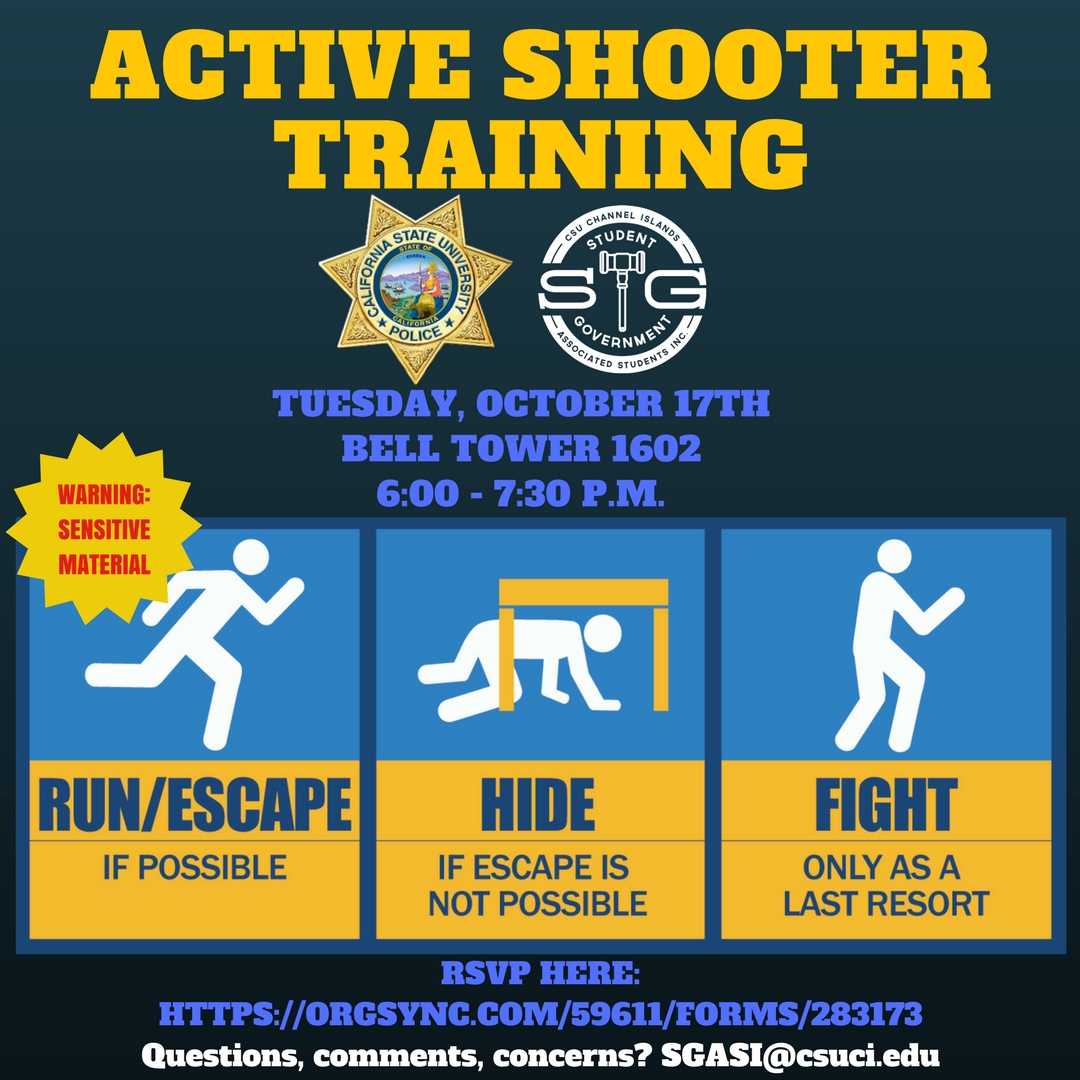 Minute To Win It
On Thursday, September 21st from 7:00pm - 9:00 pm Student Government hosted their first ever Minute To Win It event which gave students the opportunity to meet their current student representatives. This event provided attendees with an ice cream sundae bar, cookies, fun games & prizes and a closer look into Student Government! The event was held in the Student Union Treehouse Courtyard.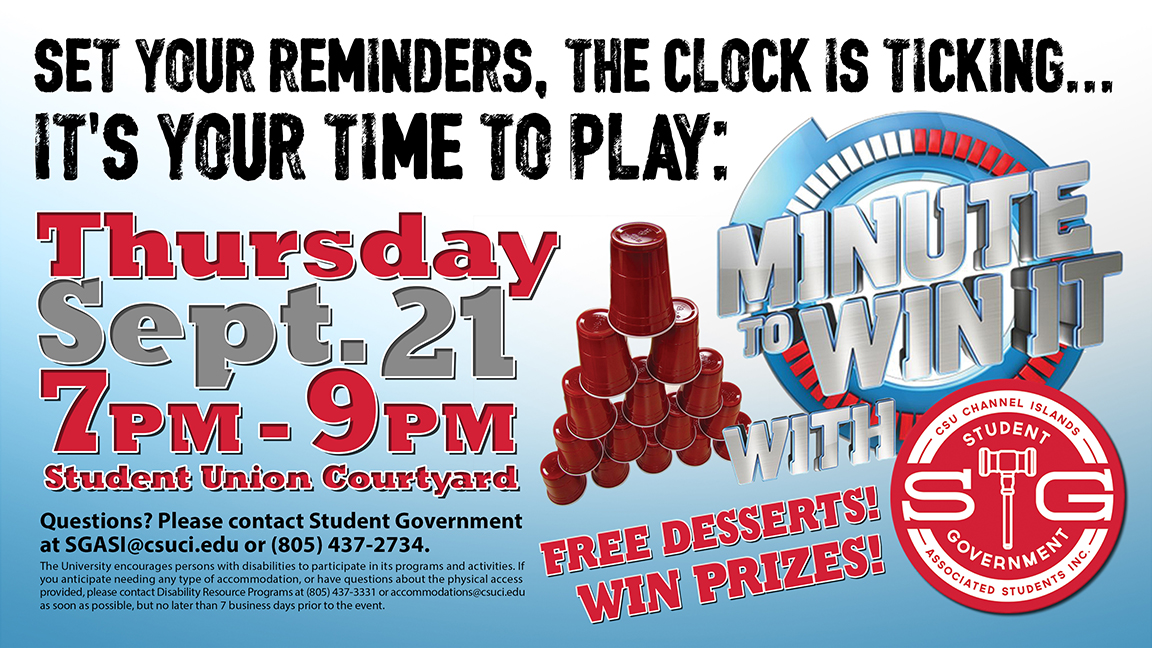 Spring 2018 Events
Brunch with Beck
During the Spring 2018 semester, Student Government and President Ericka Beck will be hosting brunch! This will be the perfect opportunity for students to get to know their president better and ask her questions. All questions and answers from this event will be recorded and available as a downloadable file (see last year's below). Any unanswered questions can and will be submitted to President Beck and we will update the below document as soon as possible.  
If you have any questions regarding these events, please email SGASI@csuci.edu. If you would like to stay updated about these events, please email SGASI@csuci.edu and mention that you would like to be added to our emailing list. Please check and follow our social media accounts to stay updated as well.