ASI Student Government Lobby Corps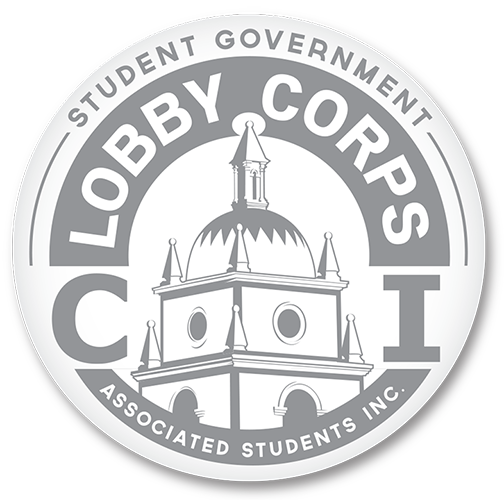 What is Lobby Corps?
Lobby Corps is a program under ASI Student Government which is committed to making students' voices heard on all levels that impact the students at CSUCI, specifically at the state level. Lobby Corps is committed to engaging students in their civic responsibilities and contributing to the betterment of society through education and advocacy.
There are Lobby Corps at all 23 CSU campuses and they are charged with maintaining student representation and advocacy in the State Legislature and at CSU Board of Trustees meetings.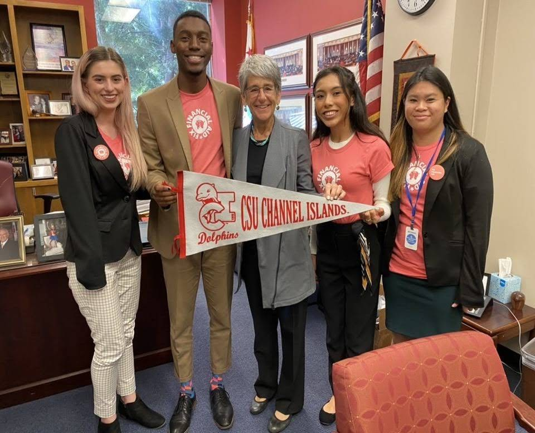 What are Lobby Corps responsibilities?
Lobby Corps members go through a training program to prepare student advocates for lobby visits and are responsible for:
Coordinating legislative lobby visits.
Tracking legislation concerns from students.
Meeting with Assembly and Senate members to discuss legislative bills and their progress.
Attending CA Higher Education Student Summit (CHESS).
>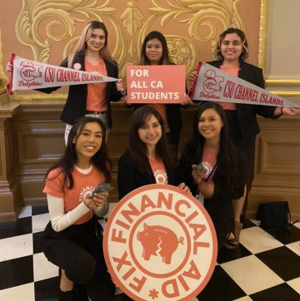 What is CHESS?
The California Higher Education Student Summit (CHESS), is an annual conference hosted by the Cal State Student Association (CSSA) that empowers students to become change agents in advocating for an accessible, affordable, and quality system of public higher education for all Californians. 
During a two-day conference usually held in the state capital, California State University (CSU) students participate in various training sessions on state governance, higher education and public policy, and conduct lobby visits in preparation for Advocacy Day at the Capitol. In addition, students are provided the unique opportunity to collaborate and network with state legislators and student leaders from all of CSU's 23 campuses. 
The 2023 CHESS Conference will be held Sunday, March 5 - Monday, March 6, 2023.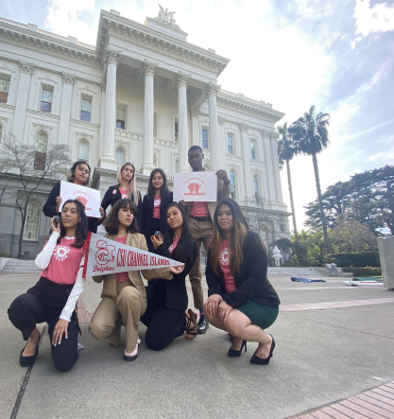 How do I join Lobby Corps?
Eligible students interested in being a part of the 2023 Lobby Corps should submit the application via CISYNC by February 3, 2023. The application will go live on January 17, 2023. Any application received after the application deadline will not be accepted. Please note that Lobby Corps membership offers will be given on February 10, 2023 and immediate acceptance will be needed.